FROM THE COURT . . . TO THE COURTHOUSE,
WE'VE GOT YOU COVERED!
Welcome! Alan S. Goldberger is a New Jersey attorney dedicated to providing practical solutions for sports and business enterprises – and the professionals serving their organizations.
FOR SPORTS ORGANIZATIONS

Al Goldberger works with sports and officials' organizations to manage risk — and to navigate legal issues associated with officiating, sports administration, governing body relations, and athletic competition governance. To these efforts, Al brings to more than 30 years' experience as an attorney, and as a referee and umpire in three sports. He is the author of "Sports Officiating: A Legal Guide," the recognized legal authority for game officials.

FOR BUSINESS

When businesses are confronted with legal issues, experienced counsel can often prevent problems from spiraling out of control. As an attorney admitted in New Jersey, New York and Maryland, Al Goldberger works with clients in business and the professions to manage risk — and to provide practical solutions for business enterprises and nonprofit organizations. The firm also serves as local counsel in New Jersey assisting out of state attorneys and their clients.
For more information, see our practice areas below!
SPORTS

SPORTS OFFICIATING ADMINISTRATION
NONPROFIT ATHLETIC ASSOCIATIONS
SPORTS GOVERNANCE/ADMINISTRATION

BUSINESS

LITIGATION/ARBITRATION/MEDIATION
BUSINESS TORTS/UNFAIR COMPETITION
DIRECTORS' AND OFFICERS' DEFENSE

RISK MANAGEMENT

SPORTS OFFICIATING RISK MANAGEMENT
SPORTS GOVERNANCE RISK MANAGEMENT
ATHLETIC PROGRAM RISK MANAGEMENT
SPECIAL COUNSEL/EDUCATION/SEMINAR
For Attorneys
CO-COUNSEL/LEGAL ISSUES IN SPORT

DEFENSE

SPORTS CLAIMS DEFENSE
INSURANCE DEFENSE
DIRECTORS/OFFICERS
Thanks again to the NBA's Joe Crawford for the kind words about the NASO Summit legal presentations — at National Association of Sports Officials Summit, Grand Rapids, Michigan.

Alan S. Goldberger
75 Lane Rd, Suite 206
P.O. Box 11084
Fairfield, NJ 07004-1044

Telephone: 973-301-1900 • 973-471-9200 • 212-401-6900

Facsimile: 973-836-0201
Alan S. Goldberger was selected to the 2021 list of AV Preeminent lawyers. This award is conferred by Martindale-Hubbell.
A description of the selection methodology can be found at
[ Martindale.com ]

Alan S. Goldberger was selected to the 2023 list of Qualified Members in Best's Insurance Professional Resources. This selection is conferred by A.M. Best Company, Inc. A description of the selection methodology can be found at [ Ambest.com ]
ATTORNEY ADVERTISING.
PRIOR RESULTS ARE NO GUARANTEE OF FUTURE PERFORMANCE.
New Jersey Supreme Court Rules of Professional Conduct (RPC 7.1)
require the following disclaimer:
"NO ASPECT OF THIS ADVERTISEMENT HAS BEEN APPROVED
BY THE SUPREME COURT OF NEW JERSEY."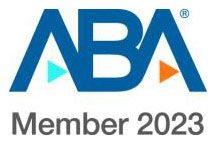 TERMS OF USE/ LEGAL DISCLAIMER/ PRIVACY POLICY
Home | Attorney Profile | Books by Alan S. Goldberger

Articles and Presentations

What's New | Office Location | Contact
View Alan S. Goldberger's Linkedin Profile
---
Copyright © Alan S. Goldberger 1999-
All Legal Rights Reserved.
Attorney Advertising. Prior results are no guarantee of future performance.
Alan S. Goldberger
http://www.RefLaw.com

· Site maintained by CWSD ·