---
Office Location
Alan S. Goldberger Counselor at Law
75 Lane Road \ Suite 206 \ Fairfield \ New Jersey 07004-1044
Alan S. Goldberger Counselor at Law is located at 75 Lane Rd, at Interstate 80 and Passaic Avenue, in Fairfield, Essex County, New Jersey. Please click the map below to read and/or print the full directions.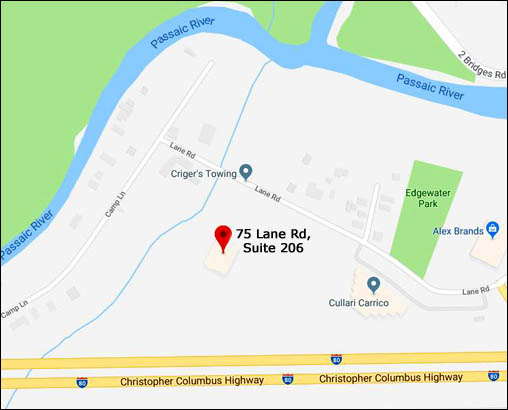 ---
Copyright © Alan S. Goldberger 1999-
All Legal Rights Reserved.
Attorney Advertising. Prior results are no guarantee of future performance.

Alan S. Goldberger
75 Lane Rd, Suite 206
P.O. Box 11084
Fairfield, NJ 07004-1044

Telephone: 973-301-1900 • 973-471-9200 • 212-401-6900

Facsimile: 973-836-0201